About CSSL
The Association aims to promote collaborative work and strives to encourage women to participate in economic life by strengthening the capacity of women, development, support capabilities and facilitate the necessary measures to overcome the obstacles that facing the women in the Palestinian society, Also the empowerment of rural women and enhance their role by increasing their participation in the production process and given a full opportunity to exploit the economic and social through ownership and management of income-generating projects, And strengthening the role of women in rural communities through encouraging women to establishing small projects to support the income of Palestinian families and create jobs for women.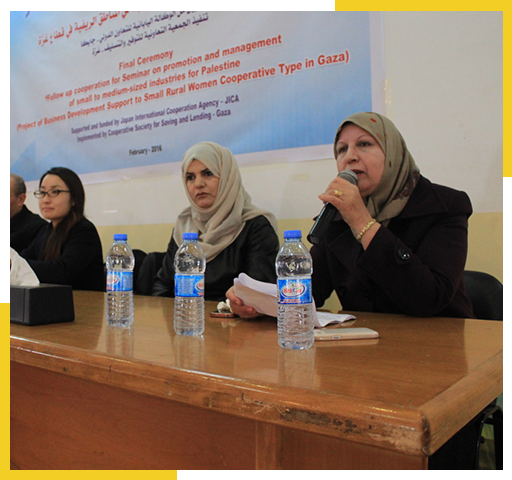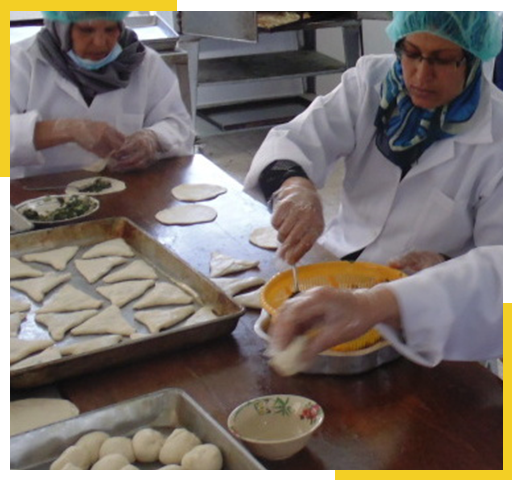 Our Vision & Mission
CSSL seeks for excellence and pioneering in the field of economic and social and psychological empowerment of rural women in Gaza Strip.
CSSL is an independent women cooperative that aims to enable and support rural women economically and enhance its societal role through capacity-building programs and economic empowerment and education for rural women.
Our Goals
Strategic Goal 1:
To contribute in capacity building of CSSL and partners.
Strategic Goal 2:
To contribute in economic empowerment of rural women through improving their livelihoods and increasing their participation in the production process.
Strategic Goal 3:
To contribute in preparing rural women and enhancing their community role to become responsible citizens aware of civil, social, cultural and environmental issues.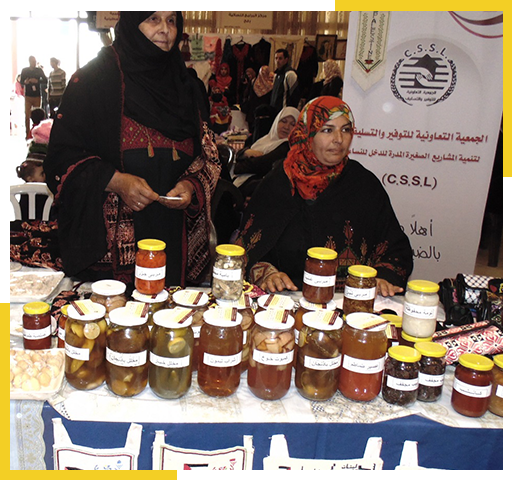 Advertizing
The Cooperative Association for Saving and Lending projects that generate income for women in the Gaza Strip On starting an intensive training course on the cake and confectionery industry With all its secrets to help women who want to work in the field, storm the field with all its blessings The course is directed to every ambitious woman who wants to fulfill her dream in the field Participants receive a certificate of accredited experience from the association  * The certificate is accredited
For registration and inquiries, visit us at the association's website, Beit Hanoun, at the end of Zemo Street Mobile :: 0598360280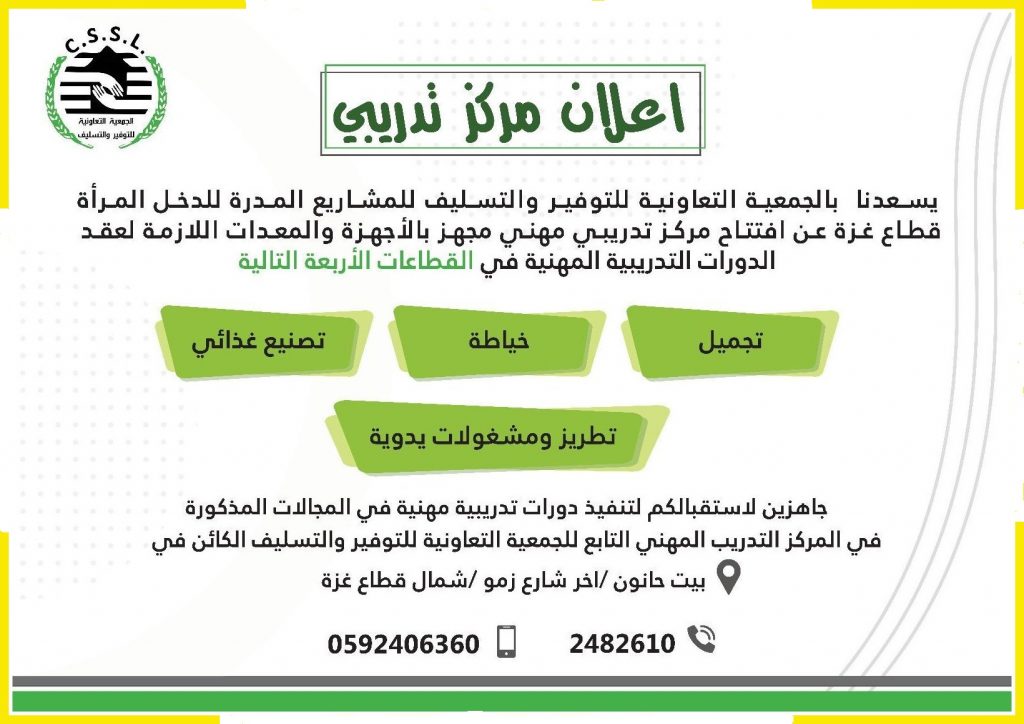 Welcome to Cooperative Society for Saving & Lending Website
All

Media Library

News

Photo Gallery

Projects

Services

Video Gallery

الأخبار

المشاريع

خدماتنا

مكتبة الصور

مكتبة الفيديو

مكتبة الوسائط